Read My Mail for Windows 10
Read My Mail allows you to hear your incoming email speak aloud. It's very simple to use:
Configure your email account in Windows if you haven't done it already.
Launch the app and add your email account(s).
After a moment, you'll have a list of the latest email in your inbox.
Just select an email or press Play if you want to read all your email.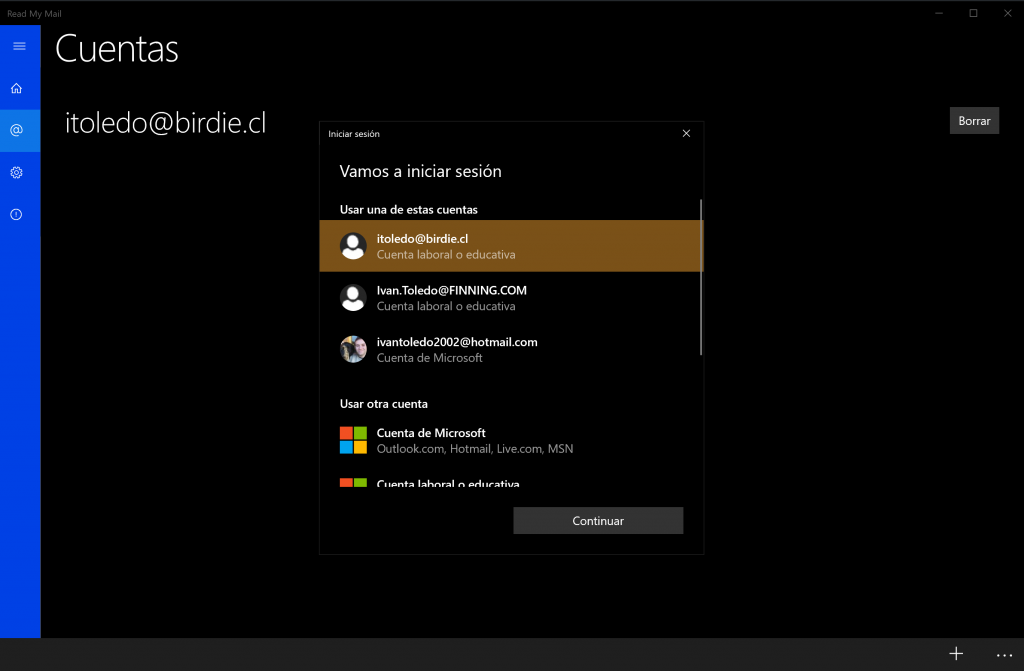 You can download it from the Windows Store from your Windows 10 device, it's free!
Write to us at soporte@birdie.cl if you have any questions or need help configuring the app.